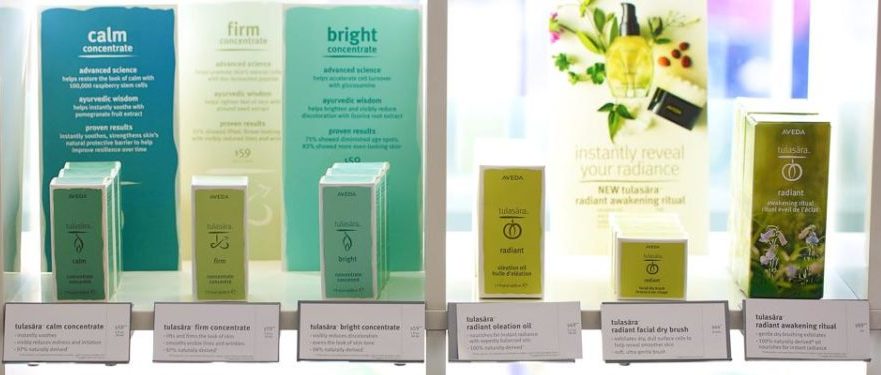 massage & facial
A customized AVEDA Facial or Massage focused on what your body needs most. Facials will target high performance results based on your skin care requirements. Massages range from light to relaxing to medium pressure. All spa services include personalized techniques to relax and soothe sore muscles and are infused with your favorite aveda aroma to increase circulation, eliminate toxins and reduce stress.
thirty minute facial or massage
$40
sixty minutes facial or massage
$75
ninety minutes facial or massage
$100
enhancements for your massage and facial
$25 each
+ deep tissue massage
enhances a massage with deep tissue pressure
+ CBD oil
offers a faster recovery, deeper massage, and anti inflammatory opportunity
+ cupping
creates blood flow and increases oxygen and nutrients to the body
+ bamboo sticks
heated bamboo offers a deeper massage paired with relaxing heated bamboo
+ hot or cold stones
melt away tension and reduce inflammation with the fusion of hot and cold stones
+ perfecting plant peel
using the power of plants this peel retexturizes skin, reduces fine lines, refines pores, and restores radiance as nature's version of a 30% glycolic peel when added to a facial
+ vitamin C
this antioxidant facial enhancement strengthens skin to help with firmness and vitality
+ foot massage and masque
soothe dry and tired feet with a focused foot massage, hydrating masque, and hot towels
+ scalp & facial massage
reduce tension in the face and scalp with a massage focused on tension held in these muscles
dermaplaning
$75
remove unwanted dull skin and fine hairs while stimulating collagen by blading off the top layer of skin for a smooth, healthy glow
chakra balancing treatment
$75
one hour body treatment that infuses all 7 chakra aromas with hot stones to balance your body and mind with a light facial and body massage
restorative body treatment
$75
restore wellness with a mini facial followed by an upper body massage, scalp massage, hand and arm massage and foot massages all infused with aveda's stressfix aroma of lavendar and clary sage.
---
lashes & brows
lash lift
permanently curl your natural lashes with this 6-8 week long treatment
$45
lash or brow tint
lasts 4-6 weeks
$25
spa brow wax
brow wax with shaping and fill
$25
microblading
consultation required
semi permanent eyebrows
$400
splash lashes
set of 25 lashes per eye to give a little extra boost to your natural lashes
$65
2 week refill
$30
3 week refill
$50
lash extensions
$250 or $300 for volume lashes
increase volume and length with lash extensions
2 week refill
$50 / $60
3 week refill
$65 / $75
4 week refill
$85 / $95
---
waxing
please ensure that the area being waxed is between 1/4″- 1/2″
express facial waxing
$15
back or chest wax
$45
lower/full arm wax
$30 / $45
lower/full leg wax
$30 / $45
bikini wax
$45
---
semi permanent makeup
consultation required for all services which includes a patch test, color determination, description of service, and schedule of appointments.
consultation
one hour session
$50
eyebrows / microblading
$400
lip liner
$350
full lip
$450
eye liner top
$350
eye liner bottom
$350
eye liner top & bottom
$600
eye shadows
$350
areola consultation
one hour session
$100
enhancement
$500
correction / enhancement
$700
build
$800