Join Our Ever Growing Team
We are currently looking to expand our team! Our newly expanded space has allowed us to grow our team and focus on education. Now accepting resumes for the following positions: Nail technicians and Stylists looking to start as Assistants. Please send your resume to voguesalon220@yahoo.com to set up a private interview.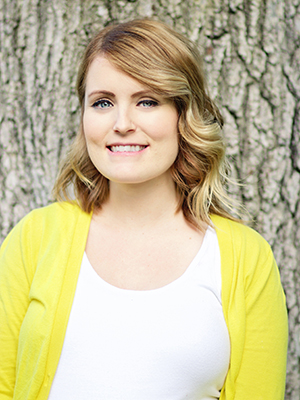 Education: Kailey is a Douglas J Aveda Institute graduate and a coffee lover. She specializes in men's haircuts, up dos, highlights, and hair cuts. Her upbeat and fun personality keep her guests always smiling. Kailey has a true passion for color, and can brighten anyone's day with a few foils and good conversation. If you are looking for a little blonde and a lot of fun, spend some time in Kailey's chair.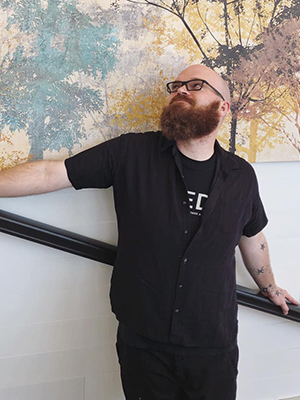 Education: Kyle graduated from LaJames College with his cosmetology degree and moved to Michigan to pursue his career. He excels at hair cutting and coloring and is also a very talented makeup artist. His quirky personality makes your time with Kyle fun, and he is not afraid to try new ideas and techniques. If you are looking for a fun, fresh, funky style, Kyle is your guy.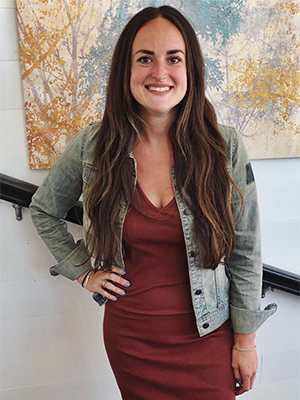 Education: Andrea is a Douglas J Aveda Institute graduate and a world traveler. Her passion for traveling and seeing new and fresh things is reflected in her guest's hair styles and colors. Keeping on top of the latest and newest trends, Andrea specializes in balayage, keratin treatments, hair color, and hair cutting. Her sweet and upbeat personality matched with her eye for perfection makes Andrea a great fit for anyone looking to boost their new look up a bit. Andrea can be found at the salon most of the year – but does travel in the spring for a few months. Book with this gal while she is here!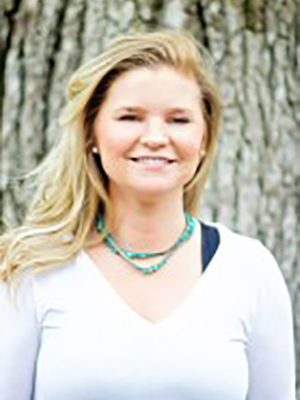 Education: Amanda graduated from Vici Aveda Institute in Milwakee and has worked not only behind the chair, but also behind the desk as a manager for Vogue. She has a warm personality and really gets to know each and every person she comes into contact with. As a talented stylist, she truly understands the hair world, making her a great fit for an Assistant Manager. So much of what Amanda does is behind the scenes – ordering all of our products, working on our books, and helping out where ever and whenever she can. You can find Amanda buzzing around the salon like a little busy bee getting our team stocked and the salon ready to go for each awesome day.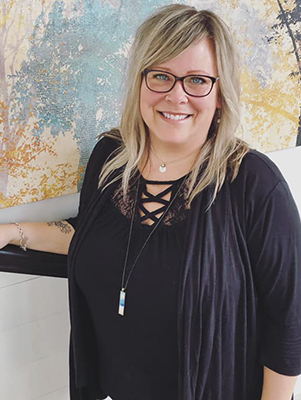 Education: Katie graduated Up North School of Cosmetology in 2005 and joined the Aveda family shortly after. She has a passion for both hair coloring and hair cutting, and excels in short precision haircuts. Her bubbly personality and contagious smile make Katie a fun stylist for anyone looking to relax and enjoy their experience. Beyond giving a great consultation, Katie really listens to her guests needs and creates a look that is manageable yet trendy. She is our salon "mother hen", a great stylist, and a fun person all around.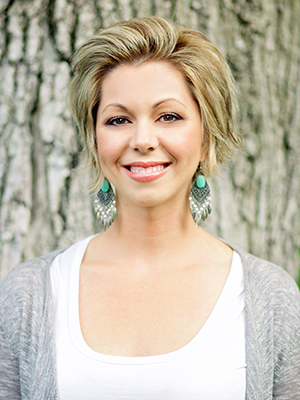 Education: Rachel is a graduate of the Up North School of Cosmetology and joined the Aveda family after graduating. As the fashionista at Vogue, Rachel brings her stylish flare to her guests giving them a very fitting new look. Her perfectionism and listening ear make her a great fit for anyone who loves to spend time relaxing in the chair. Detail, detail, detail – this is exactly her focus while you are in Rachel's chair. She intently listens to your needs, offers solutions that you can manage on your own and giving you great advice on ways to style at home. Her years of education have given her a true understanding on how to really find the perfect fit her guests.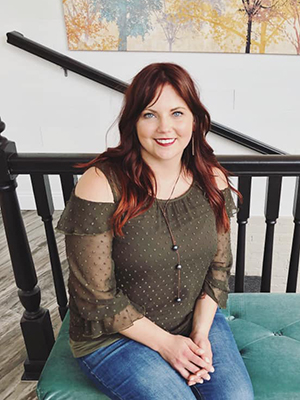 (not accepting new guests at this time)
Education: This Level 4 Stylist is all about color! Shawna graduated from Excel Academy of Cosmetology but shortly after joined the Aveda world. As our in salon color coach, she has a multitude of color courses under her belt, as well as Vidal Sassoon trainings. Shawna has a fun and upbeat personality paired with an artistic flare for color, making her a great fit for someone looking for something outside of the box. Pun Intended! She loves creating customized colors for her guests while spending quality time getting to know them. She has a warm and fuzzy vibe – our salon peach.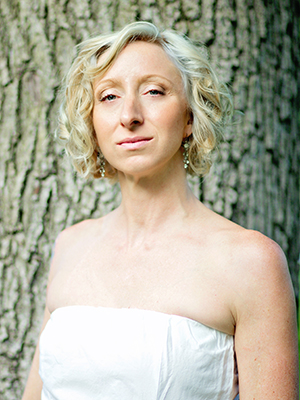 Education: Rachel is an Aveda Institute Graduate and one of our top stylists at Vogue. She has been with Aveda for over 20 years, and eat, sleeps, breaths and bleeds Aveda. Beyond being a die hard Aveda gal, Rachel also has several Vidal Sassoon courses under her belt, making her excellent at precision cutting. Her artistic approach to hair makes her a great stylist for men, as well as short woman haircuts. Rachel has a very chill personality paired with a precision eye and is very versed as a stylist and Aveda Artist.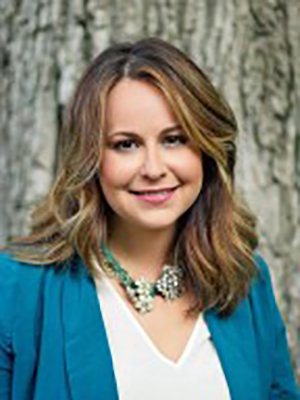 Not accepting new guests at this time.
Education: Marcia graduated in 2005 from Kirtland Community Beauty College and a few short years later opened Vogue Salon & Spa in 2008. As a stylist, Marcia loves creating cuts and colors that enhance her client's natural style, as well as challenging herself to try new techniques and services. Beyond the chair, she is very passionate seeing people succeed, which makes her a fierce leader. Marcia just recently launched a new Salon and Consulting Business to help other Salon and Spa owners learn the tools they need to succeed. Her attention to every – single – detail has given her the ability to see beyond the obvious.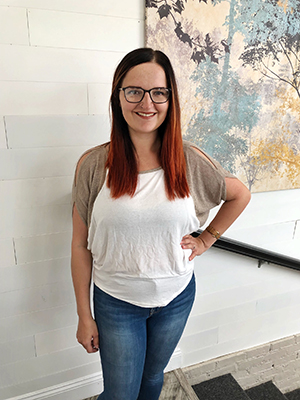 Education: Beth is a graduate of the Up North School of Cosmetology, but has spent a significant amount of time learning beyond the basics to become a killer Esthetician with Vogue. Specializing in body waxing, Beth puts a fun twist on getting these services while being quick, efficient, and professional – like a magical unicorn. Though she spends most of her time as an Esthetician, her attention to detail also makes her a great nail tech and gives a killer foot massage with her pedicures. She has a fun, positive personality that keeps her guests at ease and relaxed during their services.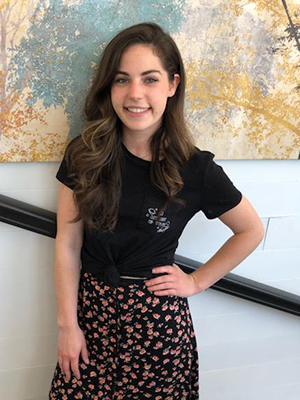 Education: Claire is an Aveda Institute Graduate, and has been working with Vogue ever since! Claire has a very calm and patient demeanor, which makes her a great stylist for the oldest and youngest guests, not to mention our lovely brides. Her up do skills are fierce, making Claire one of our go to gals for up dos and brides. Beyond up styling, Claire is great with balayage, highlights and hair styling. Her "go with the flow" personality paired with her talent make Claire a great fit for anyone looking for a new stylist.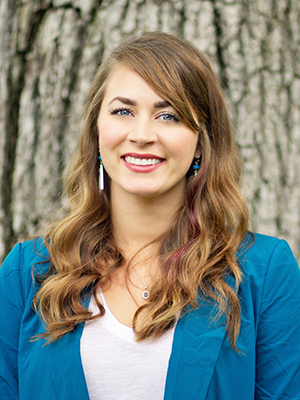 Education: After graduating from Traverse City Beauty College, Brooke traveled and worked at several salons until she made her way back to Northern Michigan. She has a perfectionist eye, and loves highlighting, balayage, and men's hair cutting. As a perfectionist, Brooke is one of our top stylists for bridal parties, creating soft and romantic styles for her guests. If you are looking for a great natural style, Brooke is your go to girl at Vogue!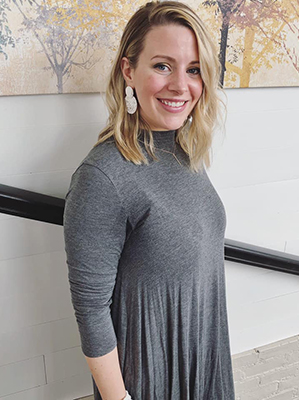 Education: Sarah is a Douglas J Aveda Institute Graduate and is an Aveda lover all around. Her easy going personality and eye for detail gives her guests a feeling of satisfaction when they leave her chair. This girl has a passion for education, and continually is attending courses, learning the latest techniques for her guests. Specializing in color, Sarah has a great way of knowing just the right formula – whether that is a routine touch up or a new bold look. This Aveda gal knows Aveda!
Education: Chrysta is a seasoned veteran in the industry and has a true eye for detail. Her amazing skills have come from years of education, including working as a L'Oreal color artist and certified in  smooth outs, hair extensions and more. Her positive energy keeps her moving forward as a busy stylist behind the chair. There is not much this lady can't do, and she is what we call a rockstar in this industry. Chrysta specializing in…well…everything. She is one of those rare gems and we are proud to have her and her expertise on our team.
Education: A graduate of Mind Body Institute and Up North School of Cosmetology, Aubrey is our all around gal who works on all levels at Vogue. From massages to highlights, nails to facials, this girl is zipping through the salon and spa every day! Her therapeutic touch offers her guests pure relaxation, and her creativity brings that extra flare to her designs. As a talented artist, Aubrey has a unique ability to get very creative with her guests cuts and colors, and excels with men's haircuts.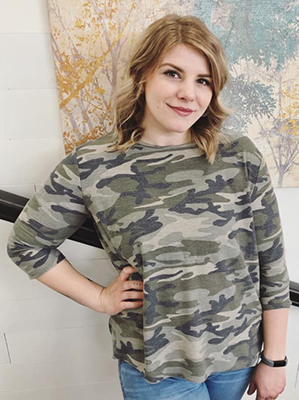 Education: After graduating from the Up North School of Cosmetology, Maymie continued her education path at Vogue Salon & Spa. Specializing in balayage, she has grown fiercely within the company as one of our top requested balayage providers. In addition, Maymie is one our bridal makeup artists, making her your go to gal for a great makeover. Her driven personality and love for beauty make her a great fit for anyone looking for a blonding challenge.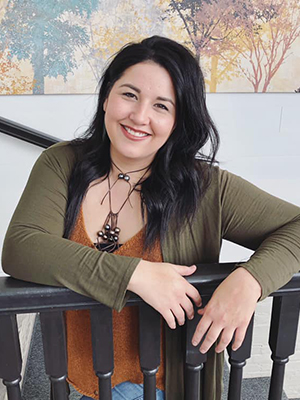 Education: Justine completed her training through an apprenticeship elsewhere and joined the Vogue team as an Assistant Manager and Bridal Specialist. Beyond being a great stylist, she is also one of our fierce leaders and offers her expertise as a true problem solver. This is also what makes Justine so wonderful with her brides, color guests, and nail guests. Always looking for a better way to do things, Justine is our go to gal for a change of pace.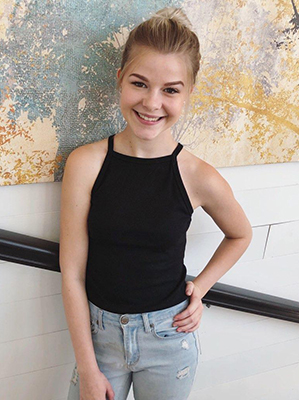 Education: You may recognize Eryn as one our Guest Service team members, but she is currently undergoing an apprenticeship program. Her passion for beauty has really pushed her to grow and she is offering nail, makeup, and blow out services at Vogue. Be on the look out for great deals this fall with Eryn as she begins her next journey – hair coloring and cutting! This little sweet pea has a big bright future ahead of her.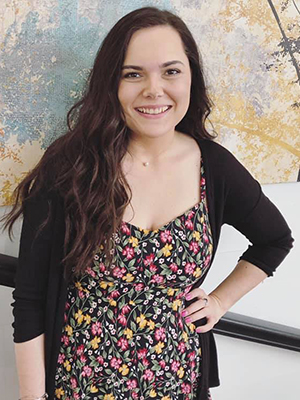 Education: Riley graduated from the Up North School of Cosmetology and has excelled over the past few years as a budding stylist. Beyond her amazing event styling hair, Riley loves enhancing hair color with balayage. An artist in the working, she has a great eye for color matching and really works at creating a great experience for her guests. If you looking to get that little extra pop with your next color, Riley is your girl. She is an artist on the rise, so get in with her before too long while she is still able to get in new guests.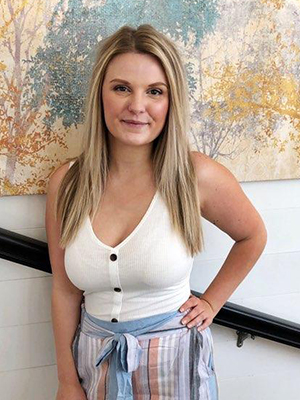 Education: Laura joined the Vogue team in 2017 in guest services and has gone on to become our Bridal Coordinator and Social Media Guru. With a cosmetology license under her belt, Laura has a true understanding on how the salon and spa functions, preparing her for handling many of the day to day aspects that happen in the salon. Her attention to detail makes her a great planner, and works closely with our brides to create perfect experiences. From choosing the right stylist and makeup artist for the bride, coordinating trial runs, and organizing the day of, Laura works very hard to make sure every bride has a great experience at Vogue. In addition, she is the cute face behind the screen of all of our social media posts! Maybe she has featured you in one of her posts – or maybe you need to come in so she meet you and get your new set of lashes or hair featured on our page.
Education: Shawne is one of those jane of all trades – an artist, an esthetician, does nails, offers semi permanent makeup, body waxing, dermaplaning, lash extensions, lash lifts, and now…she has entered an apprenticeship for hair! Her easy going, light hearted personality keeps her guests comfortable and zen, just like Shawne.  From lashes to pedicures, Shawne does a fantastic job in creating a positive environment for you while you experience your moment of wellness at the Spa at Vogue. She truly keeps you relaxed and grounded during your time with her.
Education: Hattie graduated from Douglas J Aveda Institute and has spent the last year assisting our higher – level stylists, picking up the tricks of the trade along the way. She recently moved into a Level 1 position with Vogue and has been rocking out nails, kids haircuts, hair color, and blow outs. Fun fact – getting your hair washed by Hattie is life changing. Her energetic personality keeps her smiling all along the way. If you are looking for a lower cost service with an entry level stylist, Hattie is a budding artist within our team and would love to meet you. 
Education: A graduate of Central Michigan University (fire up chips!), Jacy has an extensive background in sales, management, training and in the spa industry. Her bright and cheery smile often greets you when you are in Vogue or Lakeside, as well as on the phone when you give us a call to set up your reservation. Jacy has a positive, go to attitude that keeps our team ready to face the day, and helps our guests feel welcome. Beyond working at the front, Jacy is the Bridal Coordinator for Lakeside Spa and Salon as well as our Operations Manager. She is always looking for ways to help us operate as a team stronger and more efficiently. As one of our strong leaders, Jacy keeps us all going full steam ahead with a smile on her face as well as ours.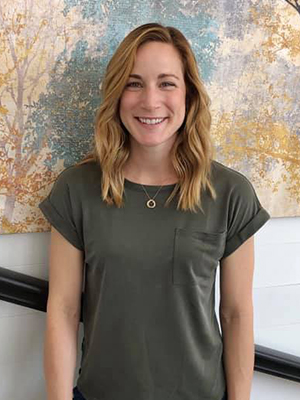 Education: Debbie joined our team this summer, but is not new to the industry. This 10 year stylist who graduated from MJ Murphy Beauty Colloge has been gaining quite the attention as a new stylist in town. Her sweet and caring personality pairs perfectly with her awesome hair skills. Debbie truly takes the time to perfect your hair style and make sure you look amazing when you leave. Specializing in balayage, hair color, and blow outs, be sure to book a reservation with this amazing gal as she is currently accepting new guests now that she is in Northern Michigan.