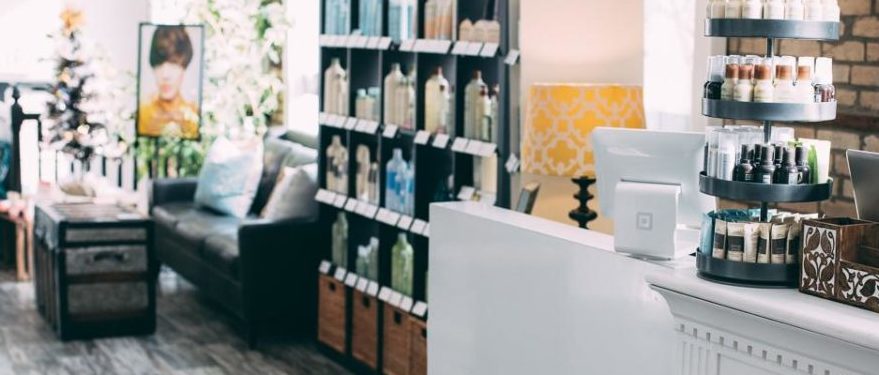 Being kind to our environment is our top priority. We are committed to offering exceptional service in a earth friendly atmosphere. Using 97% naturally derived hair color, skin care, body care, and hair products, we truly believe that Beauty is what Beauty does. That is why we support different local and global charities by donating a portion of our retail sales to help support our mission to keep our earth preserved. 
It is all about guest experiences. From a clean, fun, and inviting atmosphere to being treated as our guest each and every time you visit, we want you to feel comfortable and leave satisfied. When our guests leave happy, it makes our team happy. That's why we're always smiling and happy to greet you when you arrive. We're glad you are here. 
We believe in educating our team to stay current on trends and techniques. Our team is always learning as we make it our priority to empower each team member to be successful and crush the glass ceiling of our industry standards. Our levels system offers multiple price points to fit everyone's budget, this way our guests get to be a part of our mission to help our team grow. In the end, we have a growing team and happy guest. 
Our team is composed of creative service providers that are free to express their individuality and be comfortable with who they are in our salon space. We believe that everyone should have this luxury, and we do not discriminate on the basis of race, color, religion, gender, expression, age, disability, nationality, sexual orientation, political views, personal ideals, or team members from competing locations. We are a family at Vogue, and our arms and doors are always wide open. 
We are committed to building a strong community, in our salon and in our town. From community events to creating lasting relationships with our guests, we love to connect with the world around us. You can see it in the way we interact with each other, our guests, and the local businesses that help support a thriving town. This is why we're always giving back to our community and support local and global environmental efforts.  We love what we do and we hope that you do too.